Wendy and I picked up this neat little table at a used furniture store. It was in pretty bad condition, but had a great shape to it....Why is it that you always remember to take the before picture AFTER you've worked on something?!
I painted the table a creamy white...
I wanted to add something special to this table so I found a vintage chocolate label from the graphics fairy. I enlarged the image in Word and then printed it out. I traced over the opposite side of the image using a pencil. Then I taped the image right side up to the table and scribbled over the image with the pencil. This transfered the pencil tracing to the table top.
I then used a small paint brush and black paint to fill in the transfered image. That left me with this result. Very cute!
I added a french-looking stencil to the bottom shelf then distressed the whole table using 100-grit sandpaper.
Finally, I stained the table using Minwax dark walnut stain. I always recommend stain because it enhances the distressing and ages a piece perfectly. It looks just like it came right out of a french store!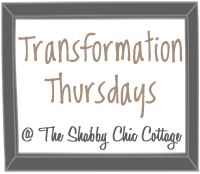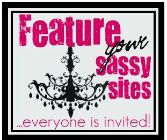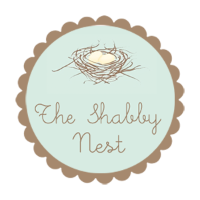 Designer Garden Party